Ang11002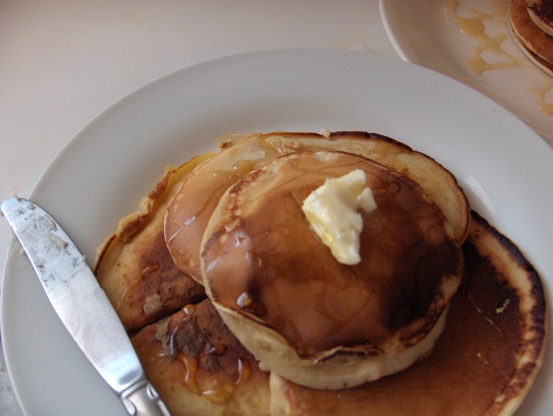 These are delicious if you are a peanut butter lover. Just drizzle with a little melted butter and honey.

These are very good...a hit with peanut butter fans. However....I was hesitant about using 3 T. baking powder to that proportion of flour, so I cut that down to 1 T. They puffed up nice and fluffy. Maybe that was a typo error? They were easy to whisk in a mixing bowl, too, without having to use my blender.
Add all ingredients to the container of an electric blender.
Process until smooth.
Heat a lightly greased griddle or large skillet.
Pour 1/4 cup batter onto griddle for each pancake.
Cook until tops are covered with bubbles and edges are cooked.
Flip pancake and cook other side.
Serve warm.