Peanut Butter Marshmallow Squares
Teri D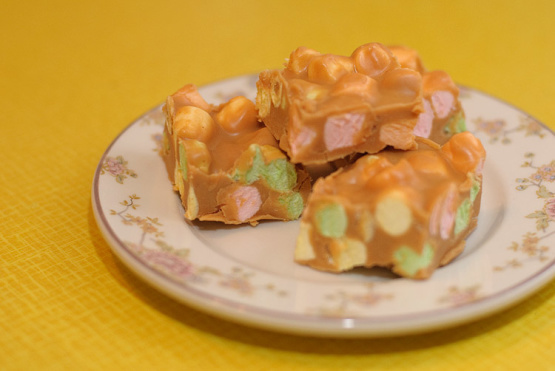 This is my favorite treat at Christmas time. It's super easy, too!

I actually add rice krispies to mine! It gives it that exrta crunch and texture. Very yummy
Melt together butter, peanut butter, and butterscotch chips on very low heat until mixed, stirring constantly. Cool for a bit (so as not to melt the marshmallows).
Stir in mini marshmallows.
Pour in a greased 11" x 13" pan.
Refrigerate and cut into small (1-1/2") squares.