Peanut Butter Jelly Swirl Bundt Cake
Leti E.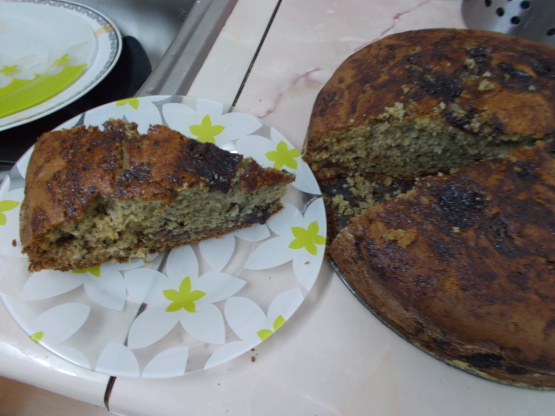 All the peanut butter and jam lovers, this ones for you! here is a moist buttery cake with jam in middle. Add in chocolate chips to the batter if desired.

What a treat! Could hardly wait for it to cool down before tasting. Mmmmm. Used a round pan (without the "whole"in the middle) and needed the full hour for it to bake. The last ten minutes I put a piece of parchment paper over the cake, to prevent it from browning too much. Did not have any problem with the jam being exposed, maybe cause I did not have to turn the cake, just eased it out with the help of two "handles" made of parchment paper which I had put cris-cross on the bottom of the pan (after greasing and flouring). This time I used blueberry jam and will also try it adding chocolate chips as you suggested. Thanks so much for sharing this recipe.
Set oven to 350 degrees.
Set oven rack to second-lowest position.
Grease a Bundt pan.
In a small bowl sift the flour, baking powder, baking soda and salt.
In a large bowl, cream butter and sugar until fluffy (about 4 minutes).
Add in eggs; beat well until combined.
Add in peanut butter and vanilla; beat well.
Beat in sour cream until blended.
Reduce the mixer to low speed, and gradually add in the flour mixture until combined.
Spoon HALF of the batter (about 3 cups) into prepared Bundt pan.
Dollup about half of the jelly over the batter (avoiding the edges of pan).
Partially stir/swirl the jelly over the batter with a knife.
Spoon the remaining batter into the pan.
Then swirl the remaining jelly into batter.
Bake for about 1 hour, or until cake is done (check after about 50 minutes).