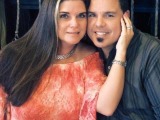 Directions
Melt butterscotch chips and peanut butter on top of a double boiler, or in a microwave.
Blend together.
Stir peanuts and noodles gently into the melted peanut butter mixture.
Drop dough by forkfuls onto waxed paper.
Cool until set.
Most Helpful
this is how darlene makes these rascals

This is a keeper. I loved the fact that it has both peanuts and peanut butter in it. I used dry roasted peanuts but followed the recipe exactly otherwise. These were so easy and so yummy, even my son who hates butterscotch loved these. Thanks for a great recipe. I will be making these again.
Yummers. My recipe is basically the same, but it calls for 12 oz butterscotch chips, 12 oz peanut butter, 9 oz chow mein noodles, and 1 cup peanuts. Mmmmmmmm.