flower7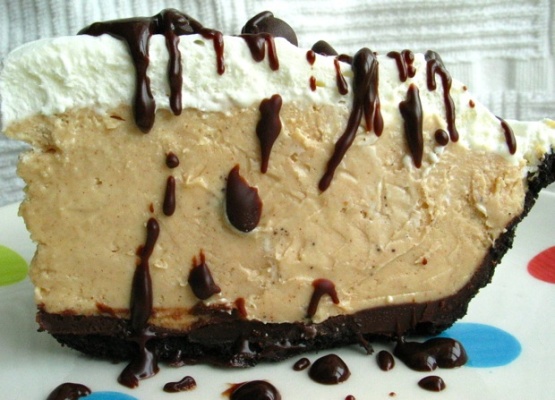 This is a combination of a recipe Mom Meyer gave me and one I found on Zaar. The fudge layer adds some interest. I reduced the sugar and increased the peanut butter from other recipes. This is a good summer treat, and can be frozen for a while. Thaw at least a few hours before eating in the fridge or an hour before on the counter.

I love this recipe because of the fudge layer AND the increase of peanut butter. The other pies I have tried taste more like cheesecake with a hint of peanut. This pie TOTALLY stands alone!!! Oh and I used an oreo crust as well due to my chocolate addiction!!! Thanks so much for this recipe!! I am actually making another pie now to share with my church family tomorrow!!!
Mix cream cheese until fluffy.
Blend in peanut butter and powdered sugar, mix well.
Slowly add milk.
Fold in 2-4 ounces of the whipped topping.
Set aside.
Spread fudge onto bottom and sides of prepared crust.
Put mixture into crust.
Freeze a few hours until just set.
Spread remaining whipped topping over pie.
Sprinkle with chocolate chips.
Replace lid and freeze.
Thaw in fridge 2 or more hours, or counter 1 hour, before serving.