my mom's recipe for peanut butter fudge. Easy ingredients to keep on hand, quick to make, and very creamy. (Cooling time is not included.)
Directions
Butter a plate or pan and set aside.
Place the sugar, evaporated milk and margarine in a pan and cook over medium heat until mixture reaches the soft ball stage. (I use a candy thermometer, but you can also use the water test).
Be sure to stir mixture constantly while cooking.
Remove from heat and add peanut butter and vanilla.
Mix with electric mixer on high speed until candy begins to lose its glossy appearance.
Quickly pour into the buttered plate or pan.
Cool before cutting into squares.
Most Helpful
Was not happy with it at all.
Made half a batch as directed using a 9x9 pan. I did stir by hand though (fast and furious, lol). The peanut butter melted right into the candy, and I stirred until it was well incorporated. This is easy to make, and some very good peanut butter fudge! I too added peanuts to half of the fudge for crunch. Thanks for posting. :)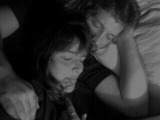 I had to buy margarine for the first time in my life (honest! lol) to make this lol. The only change I made was to sprinkle some crushed honey roasted peanuts on top of half and some shaved dark chocolate on the other for a little extra something. Your mother made some tasty fudge! I made in a deep 8x8 for thicker pieces. The kids at dbf's house DEVOURED what I brought over, the adults were sad they didn't get much lol.