Peanut Butter Fruit Sandwich
loof751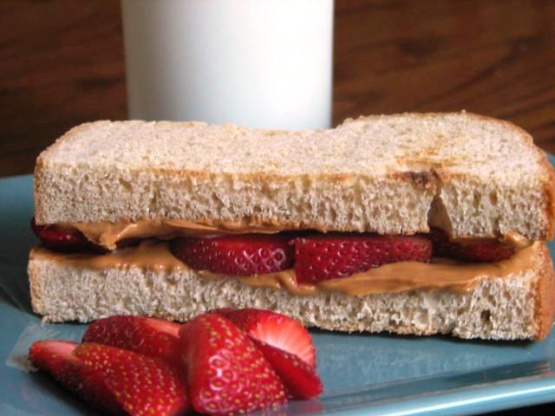 It's a fruit flavored peanut butter sandwich!

I'm using my sandwich maker for a PB, Apple and Cinnamon Treat :)
2

slices bread

8

teaspoons peanut butter
fruit (bests ones are apples, bananas, strawberries, and pears)
Get the two slices of bread and toast them (don't burn the bread!)(optional).
Once the bread is crispy and warm, spread 4 teaspoonfuls of peanut butter on one slice and the other 4 teaspoons of peanut butter on the other slice.
Now cut the your fruits to thin slices and add them in your sandwich in any order.
Finally enjoy your sandwich with a nice cold cup of milk.