kdp4640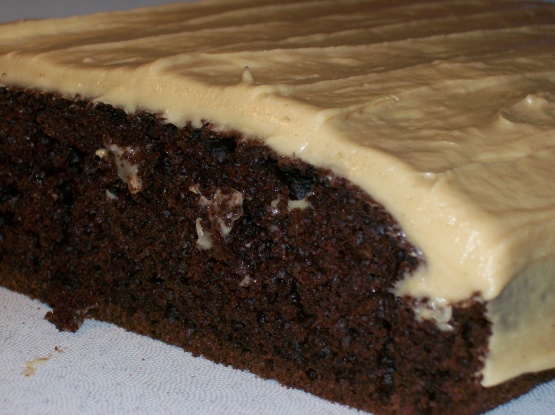 This is my husband's favorite frosting. He loves it on chocolate cake. He says it's so good, it requires two glasses of milk per piece of cake. :)

I live in the tropics so frostings and icings tend to fall off the cake due to the heat. This one survived better than most so if kept in the fridge for as long as possible before needed, it should stay firm for a while. Tastes good too and was popular with everyone. Used it on a chocolate cake.
Beat together cream cheese and peanut butter until smooth.
Add sugar, vanilla and milk.
Beat until creamy and smooth.
Use mini chips to garnish cake, if desired.