Peanut Butter Creme Brulee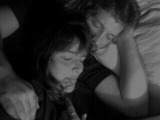 Directions
Preheat oven to 350 degrees. In saucepan combine milk, cream, 1/2 cup sugar, vanilla and cinnamon over medium high heat until hot, but not boiling.
Temper the egg yolks with the cream mixture whisking until smooth then add the peanut butter and mix well.
Strain mixture and pour into six 4-ounce ramekins. Set ramekins in a shallow baking pan and place in the oven. Pour enough hot water into the pan to cover the ramekins half way. Bake for 30 minutes.
Remove from the oven and let cool to room temperature. Cover and refrigerate overnight.
Preheat broiler and sprinkle custards with remaining sugar and broil for 40-60 seconds and serve.
Reviews
Most Helpful
I made this and we loved it! It is VERY intense with peanut butter taste so be prepared. DH normally wants 2 and couldn't do it with this one. Our guests even took the remaining 2 home with them. Thanks for a great recipe
A wonderful custard, made as directed. Warning: this has a very strong peanut butter flavor, and is very rich. Loved it! Very simple to make, too. Thanks, 2Bleu! Made for Photo Tag.

This was really yummy and very easy. My kids really enjoyed it and I think it would be great with a little raspberry or grape jam drizzled on top. I used natural peanut butter and it worked great!