Peanut Butter Cookies With Kisses
seal angel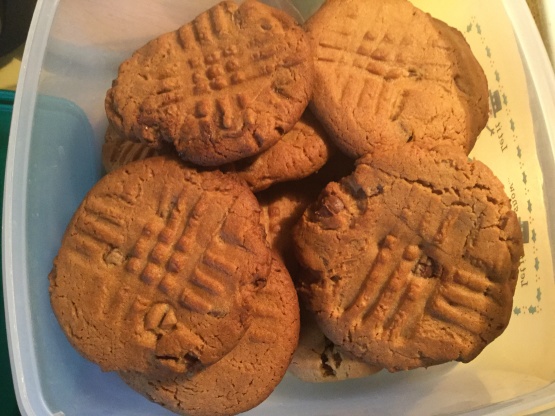 This comes from the Betty Crocker Cookie Cookbook; I use this at Christmas to make Hershey's Kiss cookies.

My daughter made these for santa. I didn't have the hershey kisses, so I just mixed milk chocolate chips in the dough.
Mix sugars, margarine, peanut butter, and egg.
Stir in remaining ingredients.
Cover and refrigerate at least 3 hours.
Heat oven to 375 degrees F.
Shape dough into 1" balls.
Bake until light brown, 9 to 10 minutes.
Cool 2 minutes, remove from cookie sheet.
Place unwrapped hershey's kiss in the middle of each cookie and let cool for hours or overnight.