Peanut Butter Cookies With Cayenne
Dawnab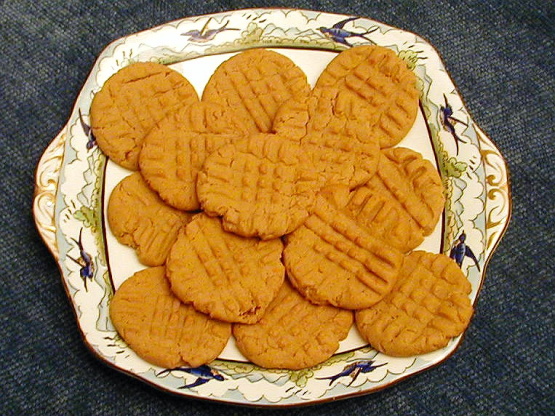 These have a little heat but are not blow your head off hot. The pepper just adds a new depth of flavor that we found very pleasant.

These are great! I made these for a church picnic and they went fast. My whole family likes these even the picky 6 year old. I going through a phase where I'm craving spicy foods....this fits the bill.
Preheat oven to 400°F.
Grease cookie sheet.
Mix the butter and the sugar until creamy.
Add the peanut butter, vanilla, cayenne, salt, and baking soda and mix well.
Add the egg and mix it inches.
Add the flour, 1/4 cup at a time till all incorporated.
Form into 1 inch balls and flatten slightly before placing on the cookie sheet about 1 inch apart.
Here's where you make that criss-cross design with the fork if you want.
Bake 8 or so minutes for chewy cookies, a bit longer for crunchy cookies.
Cool on rack when done.