Pam-I-Am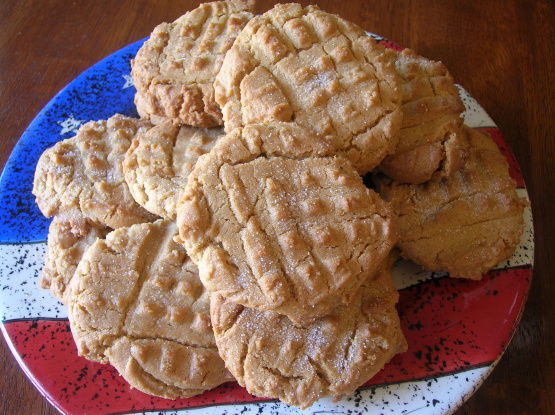 Southern Living; a simple, basic cookie that my kids love.

Sorry, I usually like most of the recipes I find here but not this one. It lacked flavor.
Cream shortening; gradually add sugar, beating until light and fluffy.
Add eggs and water, beating well.
Combine dry ingredients; add to creamed mixture, beating well.
Stir in peanut butter.
Shape into 1-inch balls; place 3 inches apart on ungreased cookie sheets.
Dip a fork in flour, and flatten cookies to 1/4-inch thickness in a crisscross pattern.
Bake at 375° for 10-12 minutes.
Remove to wire racks, and cool completely.