Nimz1466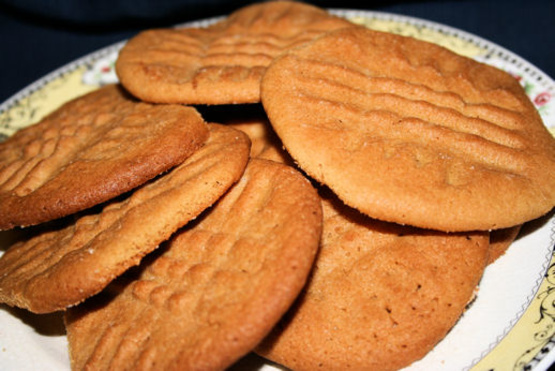 I love the texture that the shortening-butter-peanut butter combination imparts to these cookies. Personally I like them soft, but you can cook them a bit longer if you want crisp. I'm totally guessing at the number of cookies this yields--I just keep going until I run out of dough. I've made these with crunchy peanut butter, but I think creamy is best. Chilling time included in preparation time; the actual work time I'd estimate at 15 minutes.
Cream shortening and butters with sugars; mix in egg thoroughly.
Blend flour, baking powder and salt and stir into creamed mixture.
Chill 1-2 hours.
Roll into balls the size of walnuts; crisscross with fork dipped in sugar.
Bake at 350F until brown (7-9 minutes for soft cookies or 10-12 minutes for crisp).