Pismo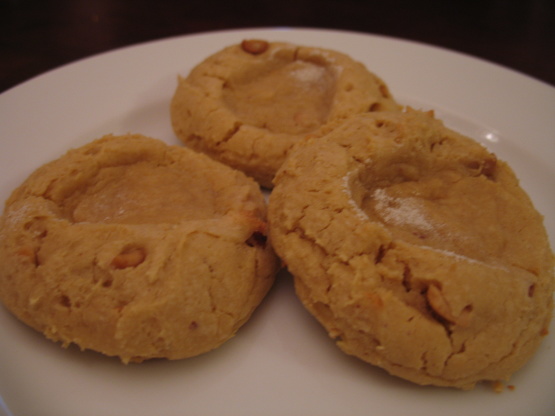 These are the easiest peanut butter cookies you will ever make and they are so soft and moist. I've never had any other peanut butter cookies that I liked until these came along!

These are awesome cookies! They are easy and quick to make, and hit the spot. They always go quick at my house. Just make sure not to over cook them
Heat oven to 375. Beat peanut butter, water, eggs and half the cake mix (dry) until smooth. Stir in remaining cake mix.
Using a #40 cookie scoop, drop dough 3 inches apart onto ungreased baking sheet.
Press floured thumb deeply into the center of each mound.
Bake 8-10 minutes or until the cookies just start to turn golden brown. Do not overcook! Cool slightly before removing from baking sheet.