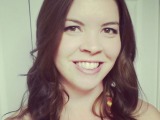 These are the easiest peanut butter cookies you will ever make and they are so soft and moist. I've never had any other peanut butter cookies that I liked until these came along!
Directions
Heat oven to 375. Beat peanut butter, water, eggs and half the cake mix (dry) until smooth. Stir in remaining cake mix.
Using a #40 cookie scoop, drop dough 3 inches apart onto ungreased baking sheet.
Press floured thumb deeply into the center of each mound.
Bake 8-10 minutes or until the cookies just start to turn golden brown. Do not overcook! Cool slightly before removing from baking sheet.
Most Helpful
These are awesome cookies! They are easy and quick to make, and hit the spot. They always go quick at my house. Just make sure not to over cook them

Taste-wise, I'm sure that this is fine. However, the presentation (and being an artist and designer, I'm all about presentation), this cookie fails to look the part. the cookie is too cakey for me and my batch didn't really spread out very much. I made mine with a devils food cake mix (chocolate and pb- can't go wrong there, right?!). I ended up forking the tops of my cookies (similar to a traditional peanut butter cookie). This is my second attempt at using a cake mix for cookies and I believe it will be my last.
I have been making this recipe for years. So easy and definately the best peanut butter cookies I've had! Seems like all of the others tend to be crunchy and these are nice and soft! I make these every few months because they are so good! Try them and you wont be disappointed! Thanks for posting!