Annacia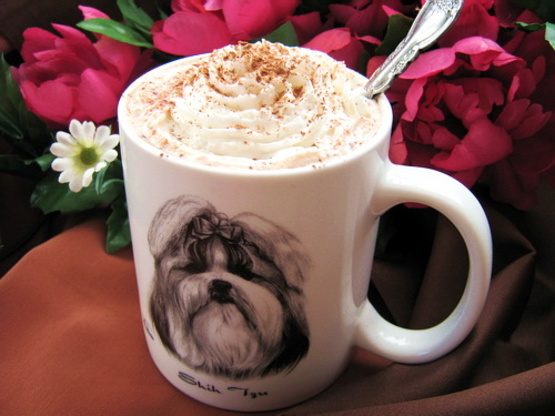 Kids love this quick and easy to make cocoa. It tastes great. Come on, chocolate, peanut butter and whipped cream...doesn't it sound good to you?

We liked this but it could have been a little sweeter for us. I used a store brand of hershey's so that might not have been as sweet. My Dh said it was like drinking a peanut butter cup.
8

ounces homogenized milk
1⁄2 teaspoon pure vanilla extract

3

tablespoons chocolate syrup, thick

1

tablespoon smooth peanut butter

2

ounces whipped cream

1

tablespoon chocolate syrup, garnish (for drizzling)
Pour milk and vanilla extract into a pot and simmer 10 minutes, add the chocolate sauce and mix well.
Next add the peanut butter and stir until melted.
Once the cocoa is at desired temperature pour into a warm mug and top with whipped cream, garnish with a drizzling of chocolate sauce.