Peanut Butter-Chocolate Chip Banana Bread
kjnc510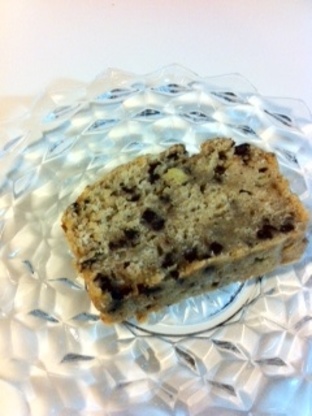 From Cooking Light Message Boards.

I tried this simply because I had all the ingredients. I also liked the fact that it doesnt have extra added fat, just peanut butter. It was amazing! I used mini semi sweet chips and they tasted good. Make sure to really mix the wet ingredients well, it might turn out goooy if not. I used the calculator to halve the recipe. It said to use 1/2 an egg, which I did not, I used a whole egg.
In a large bowl stir together flour, sugars, baking powder, salt, and cinnamon.
In another bowl combine mashed bananas, milk, peanut butter, vanilla and egg. Add to flour mixture, stirring until just combined. Stir in chocolate chips.
Pour batter into two greased loaf pans.
Bake at 350 F for 50 to 55 minutes or until a toothpick inserted near the center comes out clean.