Peanut Butter & Chocolate Banana
Maito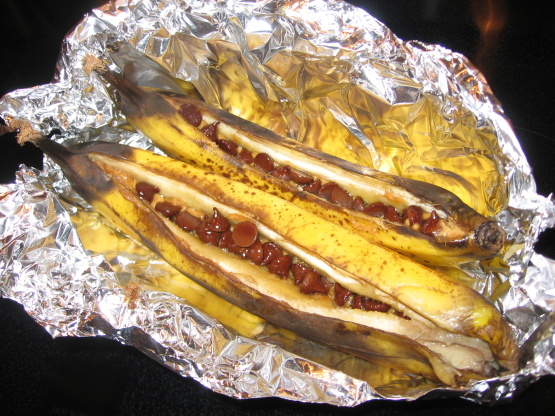 Real simple dessert for the grill that has an impressive look at the end. Instead of Chocalate Whipped Cream, you could use regular, or none at all. And instead of Peanut Butter Chips, you could use a spoonful of peanut butter per banana.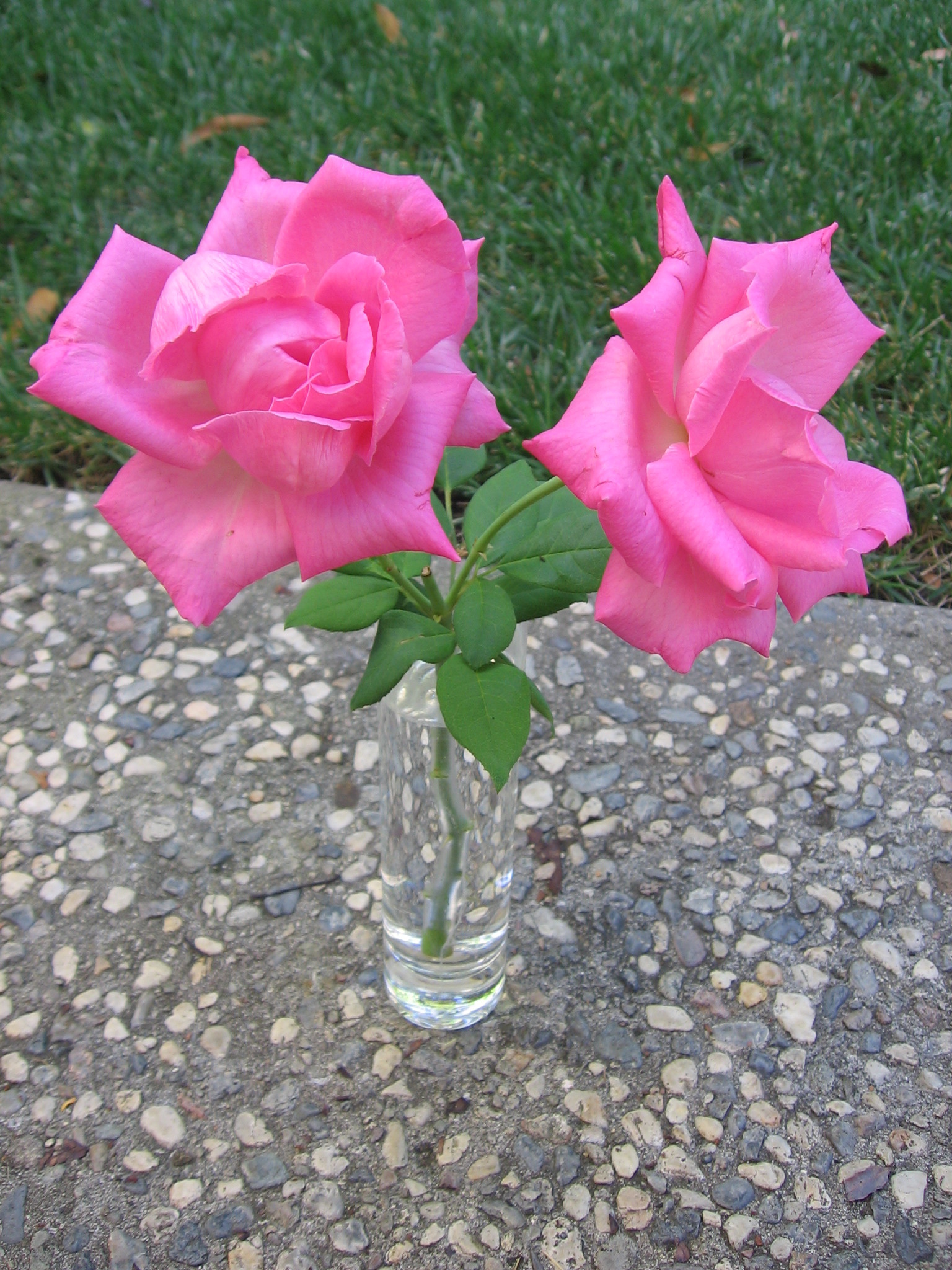 Top Review by Maito
Absolutely fantastic! Heavenly for anyone who loves chocolate, peanut butter and bananas together. I took your advice and used peanut butter instead of chips and skipped the whipped cream. I also baked these (at 400 degrees F), since it was a late night dessert. I'll have to try the BBQ next time. SOOO delicious!!!!
Cut both tips off each banana. Lay bananas curved side down, and cut lengthwise through the top peel and banana, but don't go through the bottom peel.
Divide the chocolate and peanut butter chips evenly among banans. Open the slit bananas into an open V and place the chips along the inside.
Loosely close the bananas, and wrap each in a square of tin foil.
Heat on medium-hot grill for 10 minutes, turning once.
Remove from foil, place on dish bend side down. By now the inside of the banana and the peel should be soft enough that it will lay flat on a plate.
Spray whipped cream over open side of banana. Eat straight out of the peel with a spoon.