Peanut Butter Chicken with Chile
Kelly M.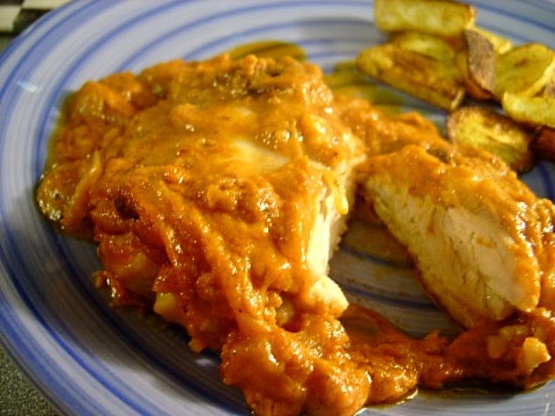 This was given to me years ago by a wonderful woman that I deeply admired. Everytime I fix this dish I think of her. Enjoy!

Really tasty and satisfying! I served it on whole wheat spagetti - extra sauce would have been mmmmm perfect. My substitutions-boneless breast of chicken and Thai chili powder.
Thanks for a superb recipe!
Preheat oven to 400 degrees.
Arrange chicken in an oven proof baking dish.
In frying pan, fry onion and garlic in hot oil until limp.
Add other ingredients and stir until well blended, pour over chicken, cover and bake for about 30 minutes.
Remove cover and bake an additional 20 minutes or until chicken is done.
Serve over brown rice.