Peanut Butter Cheerios Treats
callemoo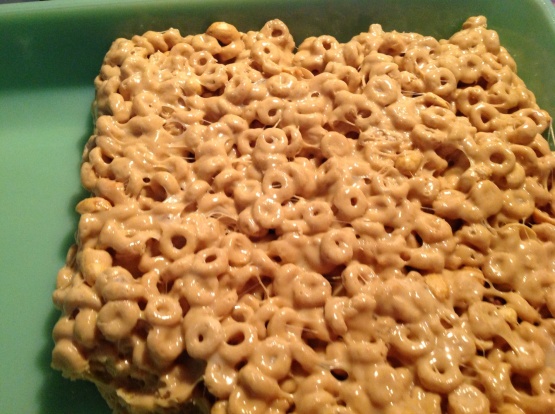 These are a big hit around my work! I am asked to make them often. They are so easy to make!
I really enjoyed these my sister used to make them as a holiday treat - was so glad to finely find the recipe----
Grease 13x9 inch pan.
Place butter in a BIG microwaveable safe bowl.
Add marshmallows and peanut butter.
Heat on high power for 2 minutes.
Stir until marshmallows are melted and smooth.
Pour in cereal.
Stir until well mixed.
Press mixture into prepared pan.
Allow to cool.
Cut into 12 big bars.
These won't last long, I promise!