Peanut Butter Bread - Abm
momaphet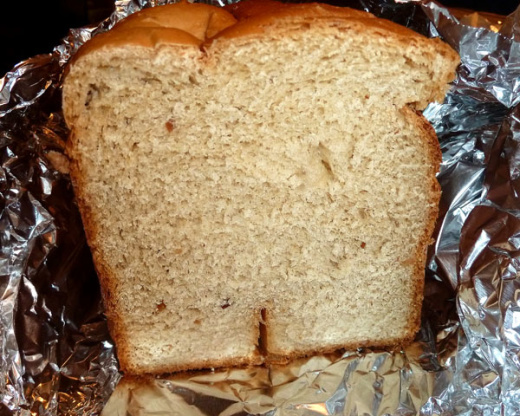 This recipe is peanut butter love. Taste great with honey, jelly, or mashed bananas. This makes a 1.5 pound loaf.

My oh my this is wonderful, nice crumb, crusty outside, and soft inside...mmmm....I toasted it and topped it with homemade strawberry perserves....PB&J at its finest...My grandchildren are coming soon..and plan to make this for them...thank you for posting this awesome bread.
Add ingrdients in the order listed by your bread machine's manufacturer. I usually choose light crust. Use the white, rapid, or delay bake cycles.