Hwin5168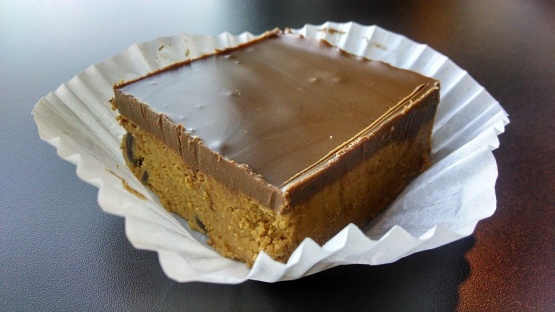 These are incredibly rich and yummy. I make a large batch (24 bars) every week or two to share at our deli. People love them. You could cut it in half for a 9x13 pan, or in thirds for an 8x8 pan. You will need a large bowl and mixer bowl (I use my Kitchenaid artisan) to make the full batch.
Mix powdered sugar, graham cracker crumbs, and 1 ½ c choc chips in large bowl. Set aside.
In mixer, mix butter and peanut butter well.
While mixing, melt 4 c chocolate chips over low heat. Add 2 c of butter/peanut butter mixture and stir and heat until smooth.
Mix the rest of the peanut butter/butter mixture into the reserved graham cracker mixture (I use my hands, with gloves on).
Spread peanut butter/graham cracker mixture in deep(er) half sheet pan.
Once chocolate mixture is melted, spread over the first layer.
Let set up in refrigerator, preferably overnight.