flower7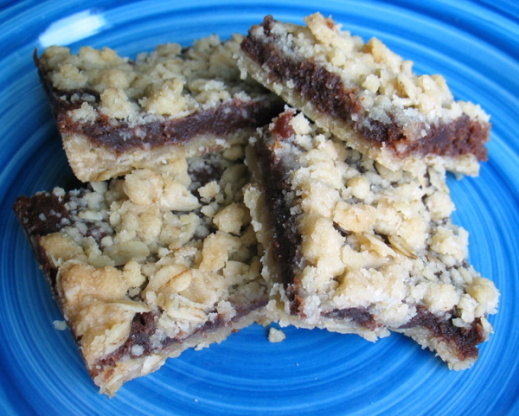 1973 recipe from a Michigan radio program, it was the rage at that time. I have only made it a few times, with success. Forgot all about it until now looking up my old recipes.

Everyone mowed down on these and I got kudos all over the place. The kids especially loved them and asked me to make them again!
Base:.
Preheat oven to 350°.
Combine flour, brown sugar, salt, oats, and butter well.
Reserve out 1 cup for the top and set aside.
Press remainder into a ungreased 9-inch square pan.
Filling:.
Combine all well until smooth.
Spread evenly over the base.
Sprinkle the reserved one cup of base mixture over top of filling.
Bake 350° for 30 to 35 minutes.
Remove and cool then cut into squares.