Peanut Butter & Banana Oat Bran
Boomette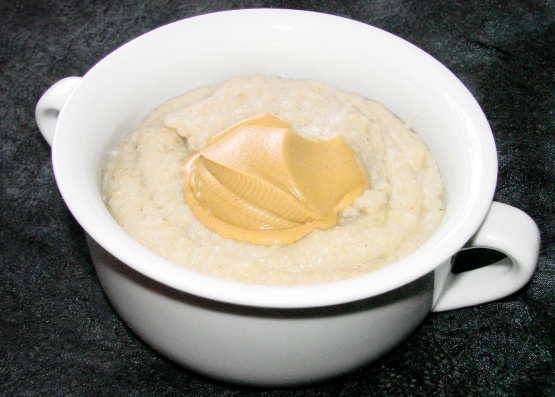 The amounts I've listed give this a very subtle peanut butter taste. If you want a stronger flavor, add more peanut butter!
It was my first time trying oat bran. It was great with the banana and peanut butter. But I think the splenda was too much. It was a bit too sweet for my taste. I had to add more time cooking cause it was way too liquid. Maybe next time I'd try with less water (just 1/2 cup) Thanks Brokenburner :) Made for PAC Spring 2010
Combine the oat bran, Splenda, and banana in a microwave-safe bowl. Add the water and stir to combine.
Microwave for about two minutes, until desired consistency is reached, stopping once or twice to stir.
Stir in the peanut butter and enjoy!