Peanut Butter Banana Cream Pie
Ambervim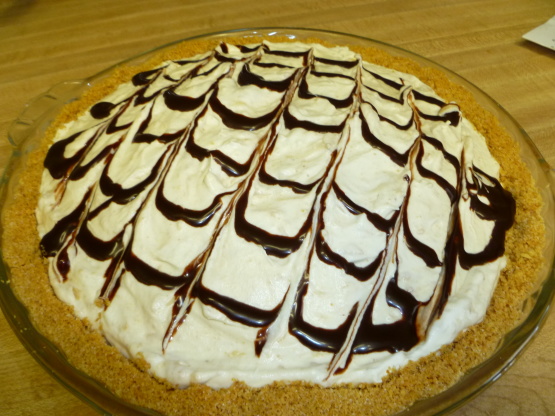 Peanut Butter,Bananas and chocolate.. creamy-rich delight..what more could you ask for -- maybe some coffee or tea to drink with it?? Cook time includes the freezing time.
Make crust buy mixing the butter, sugar and crumbs together.
Press in bottom of pie plate.
Bake at 350 degrees for 9 minutes.
Cool.
(you can buy a premade crust) Place brown sugar, cream cheese, peanut butter and vanilla in bowl.
Beat until smooth.
Fold in cool whip.
arrange bananas in bottom of prepared crust.
spread peanut butter mixture over bananas.
Drizzle with chocolate syrup.
Cover and freeze for 8 hours.
Let stand at room temp 15 minutes before serving.