Peanut Butter Banana Cookies
twissis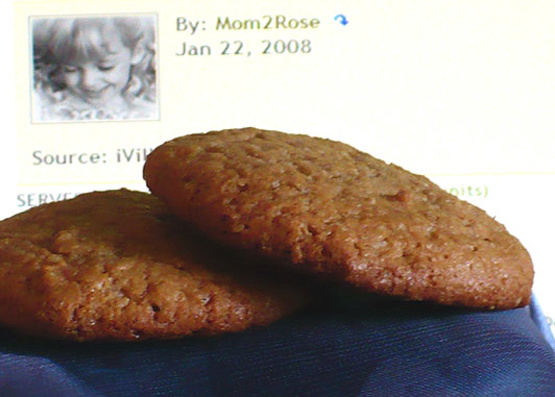 Tooth-achingly sweet! I halved the white sugar and switched in 1/2 c. of whole wheat for the regular flour, and it was STILL too sweet for my taste. My toddler was crazy for them, even with the whole wheat flour and reduced sugar.
Even though the dough seemed really wet, it didn't spread at all, but puffed like crazy. For my next batch I'm going to cut the white sugar entirely and add some dark chocolate chips. It seems like it could be an awesome recipe, just needs some tweaking.
Preheat oven to 350°F
Spray baking sheet with non-stick cooking spray.
In a large bowl, combine egg, peanut butter, banana, and sugars.
Mix with an electric mixer until smooth.
Add flour, baking soda, and baking powder and continue to mix until well blended.
With a small spoon, scoop out batter and place on baking sheet aproximately 2 inches apart and bake for 10 to 14 minutes until lightly brown.
Remove and transfer cookies to a wire cooling rack.