mk10pl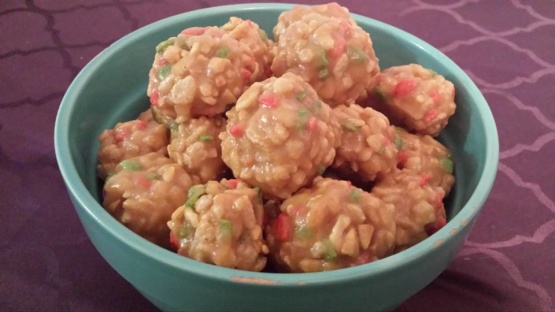 This recipe is out of Trisha Yearwood's cookbook "Home Cooking". They are very easy to make and really delicious!
In a large saucepan, stir the sugar and the syrups together over medium heat. Add the peanut butter and continue to stir until the mixture is fully combined.
Remove the pan from the heat, and add the Rice Krispies. Mix well.
Spray your hands lightly with cooking spray and shape the mixture into balls. Transfer to waxed paper.
Store in an airtight container for up to 2 weeks.