Peanut Butter and Jelly Bars
Glutton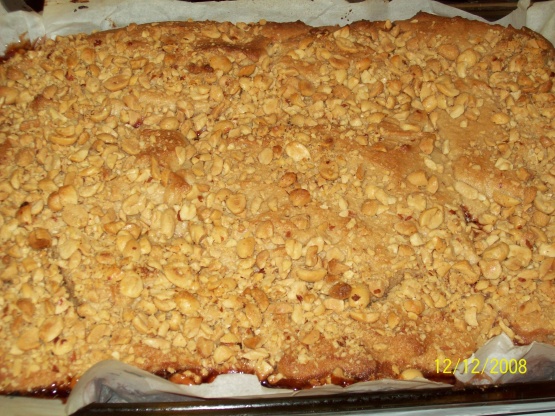 Courtesy Ina Garten. These are really great and easy to make. The only time consuming part is waiting for them to cool. Barefoot Contessa has done it again.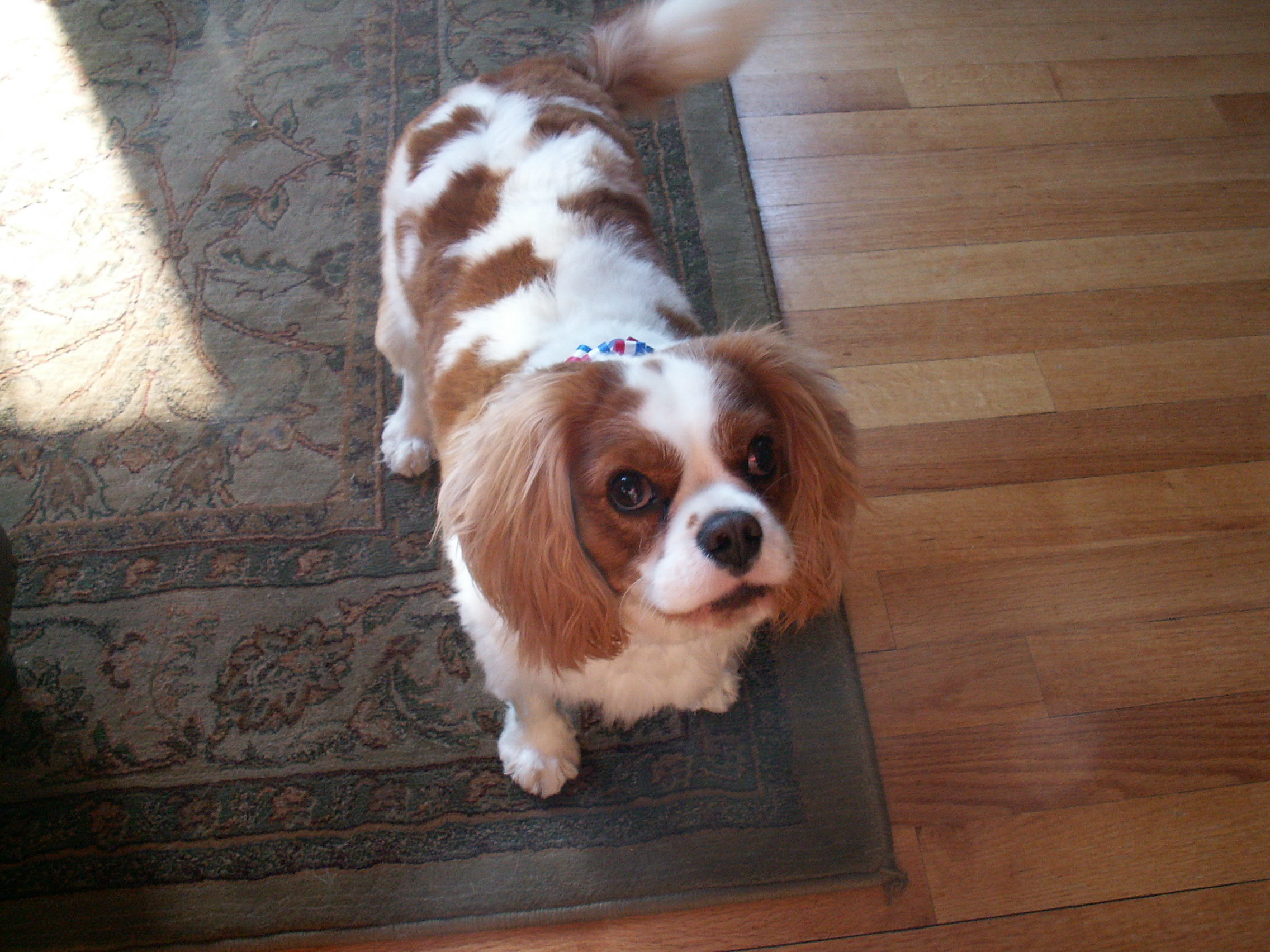 Top Review by JFitz
I saw Martha Stewart on the Today Show and she was recommending baked goods to send to college students and this was the recipe. Since I was looking for something for my kids I thought I would try. Let me say how yummy these were. Next time I will probably bake them a little longer because the center should have baked more. The only change I made was chunky peanut butter because I had it on hand so I didn't add the chopped nuts. Next time I am going to try some of the other suggestions of chocolate chips. Thanks so glad I found this!
Preheat the oven to 350 degrees F.
Grease a 9x13x2" cake pan.
Line it with parchment paper, then grease and flour the pan.
In the bowl of an electric mixer fitted with the paddle attachment, cream the butter and sugar on medium speed until light yellow, about 2 minutes.
With the mixer on low speed, add the vanilla, eggs and peanut butter and mix until ingredients are combined.
In a small bowl, sift together the flour, baking powder and salt.
With the mixer on low speed, slowly add the flour mixture to the peanut butter mixture.
Mix just until combined.
Spread 2/3 of the dough into the prepared cake pan and spread over the bottom witha knife or offset spatula.
Spread the jam evenly over the dough.
Drop small globs of the remaining dough evenly over the jam.
Don't worry if all the jam isn't covered; it will spread in the oven.
Sprinkle with chopped peanuts and bake for 45 minutes, until golden brown.
Cool and cut into squares.