Peanut Butter and Honey Chewy Granola Bars
Ambervim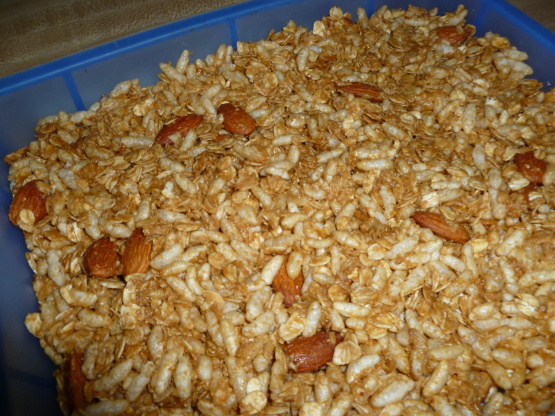 I like these as they are not dead sweet like some are. Just honey peanutty goodness.
To toast almonds, spread out evenly on a baking sheet. Bake at 350 degrees for 8 - 10 minutes, stirring occasionally. You should be able to smell a nutty aroma when they are done.
Add peanut butter, honey and vanilla in a large saucepan and heat until the peanut butter melts.
Remove from heat and stir in the remaining ingredients.
Press into an 8x8 dish and let sit until firm.
Cut into bars and wrap in plastic wrap.