Peanut Butter and Honey Bread
sszz907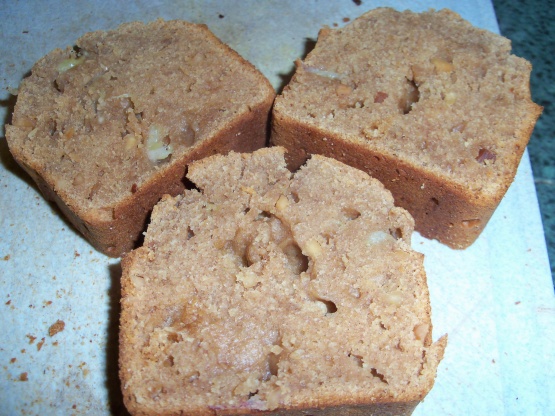 My family loves the combination of peanut butter, honey, and bananas, so I decided to make it into a bread. Make sure to use all natural peanut butter and feel free to add more chopped nuts or chocolate chips if you desire. This recipe works well for small loaves or muffins of any size.
Preheat the oven to 350 degrees Fahrenheit.
Mix together the flour, baking powder, cinnamon, and salt.
In a separate bowl, beat the eggs.
Mix the peanut butter, milk, and honey in with the eggs.
Pour the flour mixture in and mix until no clumps remain.
Add in the chopped banana and mix to distribute it evenly.
Pour the batter into three small greased loaf pans.
Bake for 40-45 minutes or until a toothpick inserted in the center comes out clean.