Peanut Butter and Banana Breakfast Smoothie
Boomette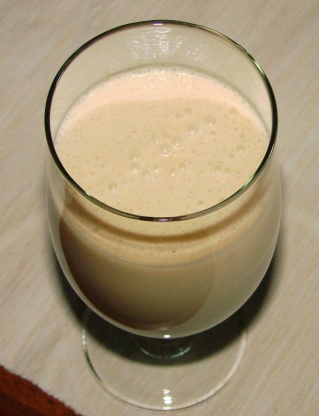 This came from The Dash Diet Recipe Cookbook. I have not tried this, just posting for safe keeping.

I have never found a peanut butter - banana smoothie I liked. I've also never used natural peanut butter. I made this one like it was written, plus, (okay...I admit) 1 tsp of honey. It was absolutely terrific! I'll try it without honey next time. I'm glad they mentioned the option of using frozen bananas - I never know what to do with those things. Give this smoothie a try.
In a blender, combine all ingredients and process until smooth, or until reaches desired consistency.
Enjoy!