Peanut-Apple Butter Sandwich
loof751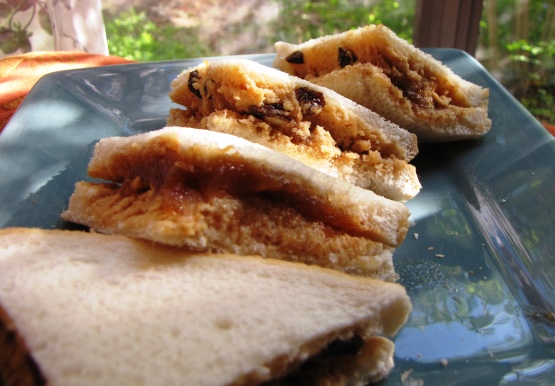 This is a good change of pace WW recipe. It is healthy and very different. Gives you one more choice for a lunch idea. As written it is 5 pts. But I lighten it up with low fat peanut butter and WW bread, 2 slices for 1 pt.

This was very tasty! I used dark raisins once and dried cranberries another time. Would like to try some other dried fruits in future. Used recipe #329930 and just spread each ingredient on the bread individually instead of dirtying a dish to mix them together. Thanks for the recipe!
In a small mixing bowl, combine peanut butter, cream cheese, and raisins.
Spread peanut butter mixture on one slice of the bread.
Top with apple butter and remaining slice of bread.