xflisa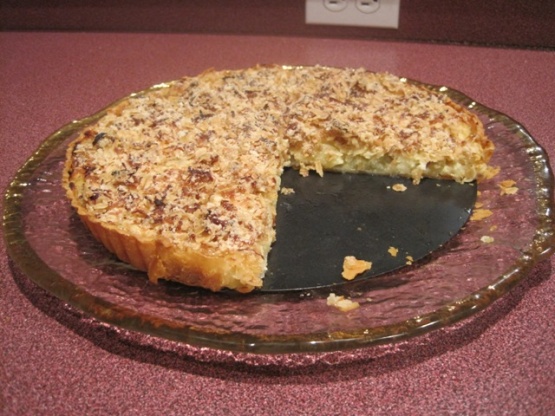 This is a recipe I made up by combining a couple of different recipes. Turned out fabulous. Putting here for safe keeping You will need a 9 inch removable side tart pan.
Preheat oven 375 degrees.
Put chopped up peaches into prepared tart pan.
In a medium bowl, mix spenda, flour and salt. Beat eggs and add sour cream. Add egg sour cream mixture to splenda flour mixture and mix well.
Pour over peaches in tart pan, and with spatula spread over evenly on peaches.
Mix oats, coconut, nutmeg and melted butter together.
Sprinkle over peach mixture.
Bake one hour or until done. Let sit for 15 minutes before removing side and slicing.