Bayhill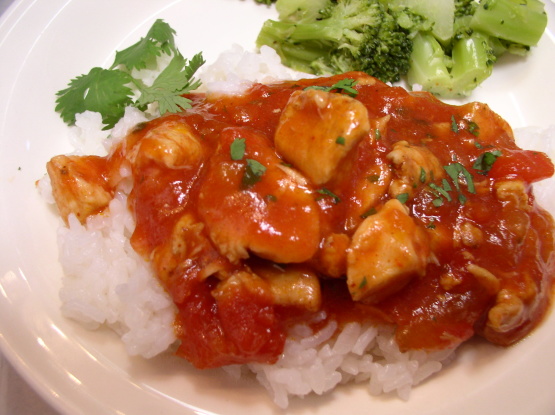 Quick and easy recipe for chicken. I like to serve it over orzo.

I made this using beyond meat grilled chicken strips, Trader Joe's Fall Harvest Salsa, and Marcy Jams! Spiced Peach jam. The result was wonderful. Both DH and I enjoyed the blend of sweet and spicy. I served it with brown rice and steamed broccoli on the side.
Coat chicken cubes with chili powder and cumin.
Heat oil in a heavy nonstick skillet over medium high heat. Sauté chicken 2-3 minutes, stirring occasionally until browned on all sides.
Add salsa and peach preserves. Reduce heat to low; cover and simmer 15-20 minutes.
Sprinkle with cilantro and serve.