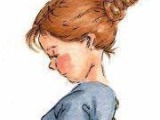 This very old recipe came to me during one of my Home Economics classes back in high school. It's easy and delicious and very economical. Cook time is chill time
Directions
Mix crumbs and butter together. Reserve 1/4 cup for topping.
Press 2 TBS into bottom and up sides of 8 dessert dishes and chill.
Prepare pudding mix as for pie. Cool, stirring often.
Whip canned milk until stiff. (This works best if you have the bowl and beaters chilled as well. I always chill my milk in the freezer until ice crystals begin to form).
Add lemon juice to the whipped milk.
Beat cooled pudding until light and fluffy.
Fold the pudding and whipped milk together.
Spoon into dessert dishes. Top with drained peach slices and sprinkle with remaining crumbs. Chill to serve.
Most Helpful
Hey! I made this in high school, too. I've made it on and off for over 30 years. It's a nice and light dessert. Thanks for posting the recipe so I didn't have to scrounge around for the recipe.
Oh this sounds so delightful! I will have to make it soon as my hubby loves anything with lemons! I'll review it then, okay?