Peachy Keen Banana Sherbet
Pixie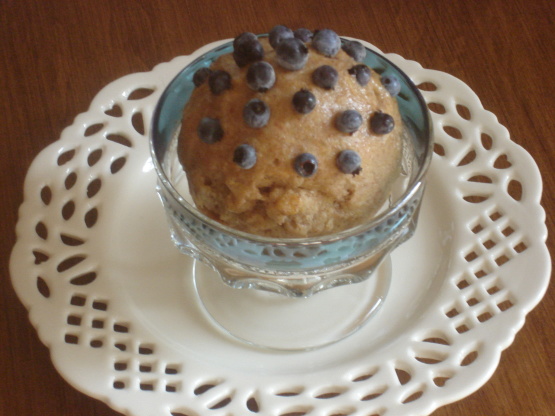 Easy, healthy, and delicious. Once you've tried this, treat yourself to an entire range of new flavors guilt-free by experimenting with oranges and other fruits instead of peaches.

Top Review by Pixie
This is a lovely, guilt-free dessert or snack. Easy to make and nice on a hot day. Very cinnamon, but I love cinnamon so that's good. I divided this recipe by 3 and used one peach, 2/3 of a banana (the rest went on my morning cereal), one teaspoon each of cinnamon and splenda and my guess at 1/3 teaspoon of nutmeg. I put the puree in a ziplock baggie to freeze. Tip: break up the ice every hour to prevent it from freezing to a solid lump (if it's in a baggie you can just squeeze the baggie to break up the ice). When I was ready to serve it, I formed it into a ball right in the baggie and transferred it to a dish. Very tasty and gives me all kinds of ideas on how to do this to other fruit, thanks for posting.
Peel and slice your banana. Slice peaches and remove pits.
Place all ingredients in your food processor and puree.
Place in freezer overnight or for at least 3 hours. Allow to partially thaw just before serving so your sherbet has a thick, cold texture like ice cream.
Top off each serving with a tablespoon of fresh blueberries and a teaspoon of crushed walnuts, if desired.