Peachy Cream Cheese Jalapeno Spread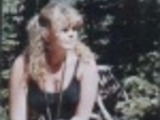 A very easy but attactive appetizer that can be ready in about 5 minutes for unexpected company or to take with you to someone else's party. It travels so nicely because you don't have to prepare it until you get there.
1⁄4 cup peach preserves or 1⁄4 cup apricot preserves
1⁄2 red jalapeno chile, seeded and finely chopped
1⁄2 green jalapeno, seeded and finely chopped
1 (8 ounce) package cream cheese, cut in half
crackers or pumpernickel rounds or rye bread
Directions
Mix together the preserves and chilies,.
Place the cream cheese blocks on a small serving plate.
Spoon preserves over cheese.
Serve with the crackers or cocktail bread.
Most Helpful
This is a great party dip! I whipped the peppers into the cream cheese to make it easier to spread and it went fast. Everyone said how much they liked it!

If you are looking for a super fast and easy appetizer, this is it! It's a delicious twist on the standard jalapeno jelly & cream cheese. I loved the flavor of the peach preserves (I doubled the amount to 1/2 cup!) with the jalapeno. I served this with club crackers. I brought an empty plate back to my kitchen. Thanks Karen From Colorado!