loof751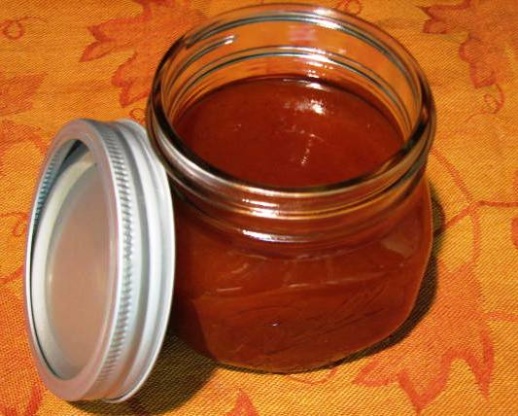 I love this sauce on chicken but it may work well with other meats as well and I'm sure that with a bit of creativity you could find other uses for it. The extra sauce keeps well in the fridge for a couple of weeks. Yield is a rough estimation. I generally use what I need and still fill up the peach preserve jar with the leftovers. If peaches are not in season feel free to substitute good canned peaches. Also adjust the chipoltes based on taste, use more if you like things spicy and less if you don't/

Boy, 5 stars all the way! This could not have been easier, or tastier. My group loved it, and I am surprised that someone didn't just start scooping it up with their spoon...the shrimp was just a peachipotle sauce delivery system. I used no added sugar apricot/peach/passionfruit jam (PC Blue Menu) and canned peaches, and the indicated amount of whole, but smallish chipotle peppers. Next time I may add a tad more fire by choosing to use larger chipotles. I am thinking that I may use the leftover sauce to mix with mayo (and maybe some curry powder and yogurt) to make a dressing for a chicken salad...I suspect there will be many uses for this sauce as the fruity, spicy flavours will go with so many foods.
12

ounces peach preserves

2

peaches, skinned and sliced
Place ingredients in a food processer or blender and pulse to puree.
Place puree in a saucepan over low heat and simmer for 20 to 30 minutes, stirring occasionally.
Refridgerate sauce until ready to use.