Elodie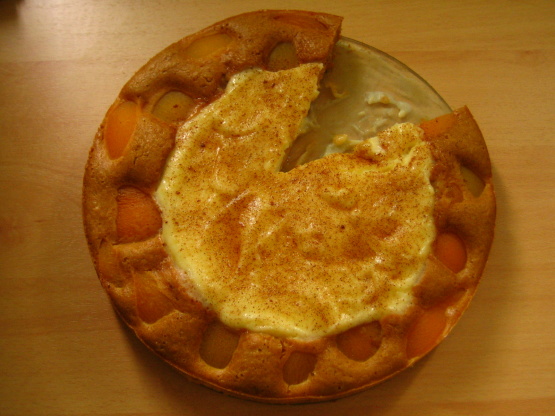 This is my grandmother's recipe...a very different, non-traditional peach pie that produces a creamy, almost cake-like dessert. Very easy, and best when served well-chilled.

Excellent. Tastes as good as the name implies. I'd have liked it better without the cinnamon though.
Preheat oven to 350 degrees.
Mix flour, baking powder, salt, pudding, egg, and milk.
Pour into greased 10-inch pie plate.
Layer drained peach slices on top of batter.
Mix together cream cheese, sugar, and peach juice and spread over peach slices.
Mix together the 1 Tablespoon of sugar and 1/2 teaspoon of cinnamon and sprinkle over top.
Bake for 30-35 minutes or until browned.