loof751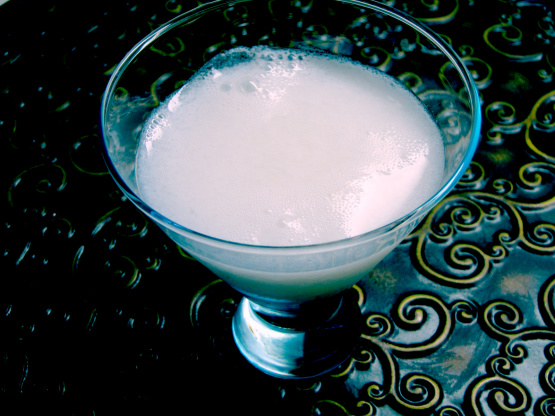 Nice peachy drink! I used peach nectar instead of puree. The drink separated a bit after I poured it into the glass; I think this may have worked better for me as a shot without the puree/nectar. Still, a tasty drink that I enjoyed - thanks for sharing the recipe!
1 1⁄2 ounces vanilla vodka

1

ounce peach schnapps

1

ounce peach puree (see note)

1

ounce light cream
Note: to make fresh peach puree, blend together the flesh of 2 ripe, peeled peaches with about ¾ oz simple syrup (made with 1 part sugar-1part water).
Combine the vodka, peach schnapps, peach puree, and light cream in a cocktail shaker filled with ice.
Shake moderately; strain into a chilled martini glass.