2Bleu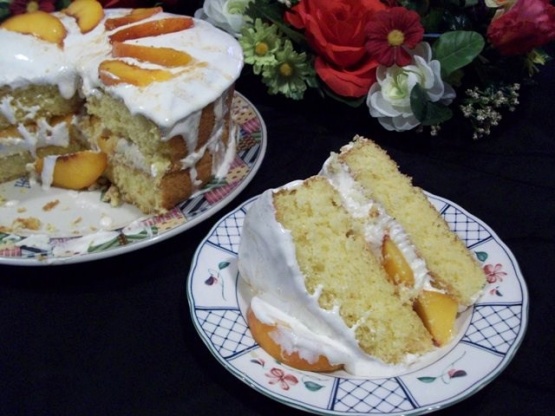 Woman's World 8/29/00. Take a classic combo and turn it into a special dessert with a box cake and whipped topping mix.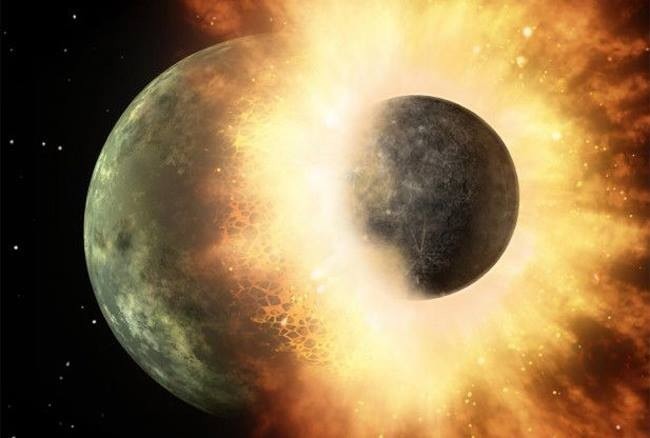 Top Review by 2Bleu
This cake was gone in 2 days! My DH absolutely loved it (I wonder if him being from GA has anything to do with it, lol). My nephew and I also enjoyed it very much. The batter is very thick, and it was done in exactly 25 minutes just as stated. The only change I made, which I shouldn't have (but did not account it into the rating) was I used cool whip and added vanilla and nutmeg to it. The filling is thick and creamy and very flavorful. I do feel it would make a better sheet cake, and just stick with the filling for a topping and then the sliced peaches on top. Overall a great recipe that I will make again and recommend everyone try for a great and unique summertime treat. Oh, did I mention I used Malibu coconut rum and it was fabulous?! :)
For frosting: At low speed beat topping mix, milk, vanilla and nutmeg until soft peaks form, about 3 minutes. Cover; refrigerate.
For cake and filling: Preheat oven to 350 degrees. Butter and flour two 9-inch round cake pans. Combine peach slices, 1 T. sugar and 1 T. r um; let stand, stirring occasionally.
Meanwhile, in large bowl with mixer on low speed, beat cake mix, buttermilk, butter, eggs, and 3 T. rum until moistened, 4 minutes.
Spread batter in pans. Bake 25 minutes or until toothpick inserted in centers comes out clean. Cool on racks 10 minutes. Remove from pans; cool completely on racks.
Meanwhile, at medium speed, beat cream cheese with remaining sugar and rum until thoroughly combined. Fold in 1/3 cup reserved frosting; refrigerate.
Assembly: Place 1 cake layer on serving plate; spread with cream cheese mixture. Top with peach slices, reserving several for garnish.
Top with remaining cake layer; spread top and side of cake with remaining frosting.