dicentra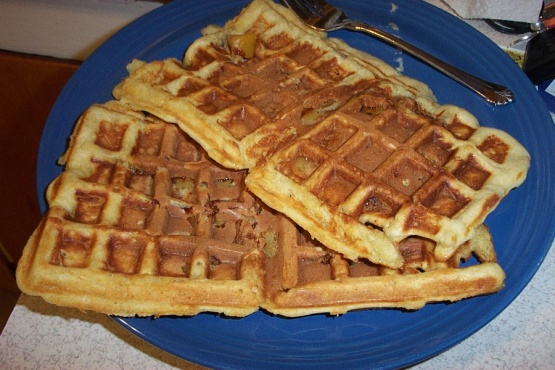 This is from Mr.Breakfast. For extra peachy-ness top with sliced peaches and whipped cream.

These are very good! I added some nutmeg and ginger to mine as well as cinnamon, and we top them with the whipped cream in a can. Thanks!!!
In a large metal or glass bowl, cream the butter and sugar together. Add the eggs and beat until well mixed.
In a seperate bowl, sift the flour with the baking powder and salt.
Add the flour mixture to the egg mixture along with the milk, lemon juice and vanila. Mix well. Fold in the peach pieces.
Bake in a well-greased waffle iron according to manufacturer's instructions.