gailanng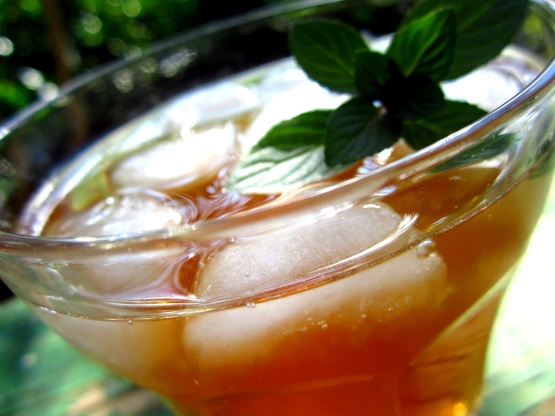 This light and refreshing drink is great for hot summer days. It's a little on the weak side alcohol wise, but that makes it perfect on hot lazy days when you don't want to get wasted.
2

ounces peach schnapps
1⁄2 ounce fresh lemon juice

6

ounces iced tea, fresh brewed & chilled
Fill pint glass with ice, schnapps, lemon juice and ice tea. Stir with a cocktail spoon. Garnish with a lemon wedge.
Also try with fresh orange juice and an orange garnish.