kdp4640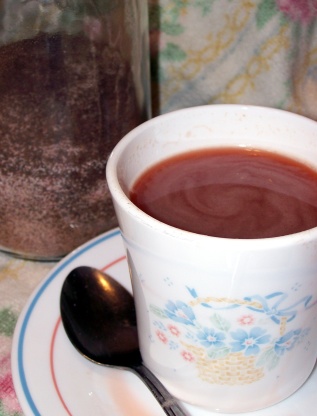 Mary A. who is in my quilt guild gave me this recipe. It's quick and easy to make and would make a wonderful gift to give someone.

This is really a wonderful drink...the only reason I am giving it a 4 star instead of a 5, is because the peach jello sort of overpowered the tea taste and it was a little too sweet for me. I am going to add an additional 1/2 cup of tea to the mix, maybe even a full cup. That is just a personal preference. The recipe is great just the way it is!!! Thanks for submitting.
Stir together and store in an air tight container.
Mix 1 Tablespoon in with hot water.