Nimz1466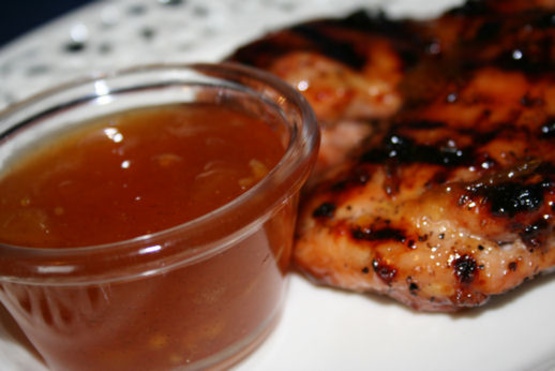 Use as a condiment on roasted poultry; or use to baste meat while cooking.

I used 4 cups of very ripe sweet fresh peaches instead of the jam; put all the ingredients (except the Grand Marnier)into a saucepan and simmered until thick. Added the Grand Marnier after removing it from the heat. I used the sauce to glaze two pork tenderloins which I roasted in the oven. Wonderful flavours!
In saucepan, combine all ingredients.
Cook over low heat until mixture comes to a boil.
Allow to sit about 15 minutes to thicken again.
Spoon over roasted poultry.