Peach - Raspberry Almond Cake
Hanka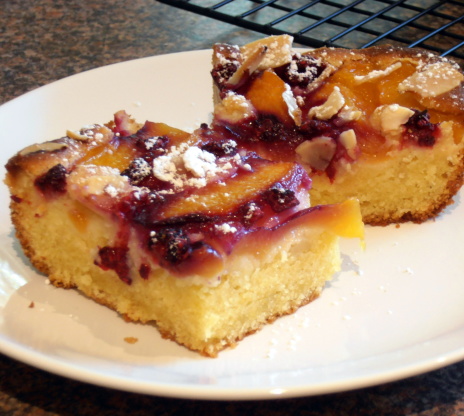 Impress your family and friends with this easy to make scrumptious cake! Serve with vanilla ice-cream.
Preheat oven to 180C/ 160C fan forced.
Spray 18cmx28cm slice pan.
Beat butter and sugar until light and fluffy.
Add vanilla and eggs one at a time beating well (mixture may appear curdled that's fine).
Stir in almond meal, flour, baking powder and custard.
Spread mixture into prepared pan. Press peaches and raspberries into top. Sprinkle with flaked almonds.
Bake for 50 min - 1 hour until top is golden and centre is firm to touch.
Serve with vanilla ice-cream.