Peach or Apricot Butter-Slow Cooker
jenne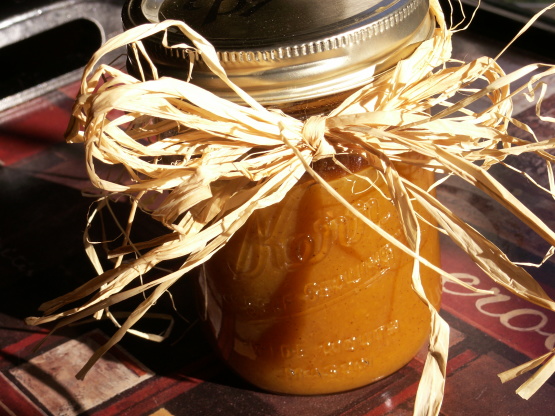 Spread on bread or use as a topping for ice cream or toasted pound cake!

This was pretty simple to assemble. I used fresh peaches (using the sample amount 28 oz.) The taste was awesome but the yield amount if way off. Did not get 6 - 8oz jars. So if you are making this for a group of gifts you probably should double but if this is just for the family it makes a nice amount. Will make again..
Drain fruit.
Remove pits& puree in blender.
Pour into a slow cooker.
Stir in remaining ingredients.
Cover.
Cook on High 8-10 hours.
Remove cover during last half of cooking.
Stir occasionally.