awalde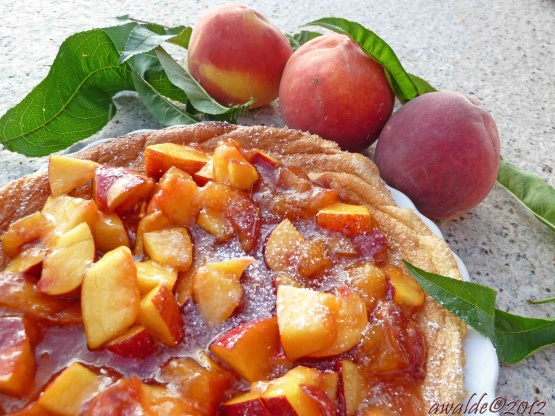 This is really good! Doesn't taste like an omelette .. try it and you'll love it!!

Top Review by awalde
Super yummy and pretty!
I served this topped with the peach filling as they were very cute in this way. After we photographed and enjoyed it very much I realised that I forgot the powdered sugar.
My DS told me that he has nothing again a second one. :)
OK I prepared an other for him dusting the powdered sugar (second photo) and this was delicious as well.
It was soo good that he couln't tell which one was better!
We had a lot of fun with them!
Mix the peach and jam in a small bowl, set aside.
In a small bowl, beat 1 teaspoon sugar with the egg yolks until pale and creamy (this takes a few minutes).
In another bowl, beat egg whites until stiff.
Pour egg yolks over it, fold gently.
Heat a non-stick 7" skillet, spray with non-stick cooking spray; pour eggs into it.
Cook for a few minutes until lightly browned, transfer to a broiler and continue cooking until top is browned; watch carefully!
Fill with the peach mixture and fold, sprinkle with icing sugar.