Sageca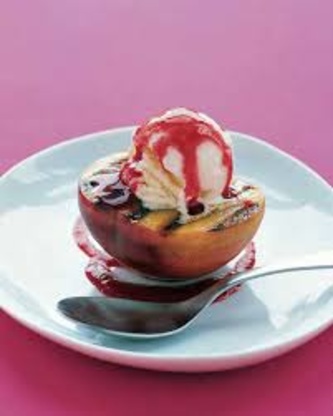 I found this recipe in the Scandinavian dessert cookbook.I've been making this for years.
Heat raspberry jam until warm (not boiling). Place the scoop of ice cream in the bottom of a sherbet glass.
Top with raspberry jam
Cover with a peach half.
Spoon on red currant jelly and Grand Marnier.
Serve and enjoy!