Rita1652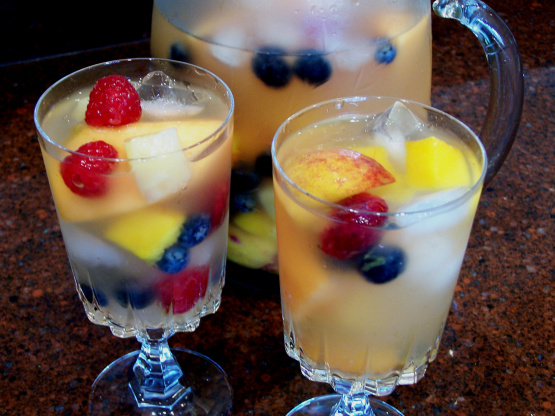 This started out as a red wine sangria from DIIYnetwork, but I re-invented it for our Independence Day holiday this year. We enjoyed it. And it's not too sweet, which makes us happy! Don't forget, the fruit packs a punch, too!
Bring water to boil in a medium saucepan.
Remove from heat. Add teabags and allow to steep 2-3 minutes.
Cool completely.
Add sugar, using more or less than the recipe according to your taste. Pour into the pitcher.
Slice and chop the fruit and add it to the pitcher.
Top off the pitcher by adding the white wine.
Allow the flavors to blend in the refrigerator overnight and serve over ice.