DuChick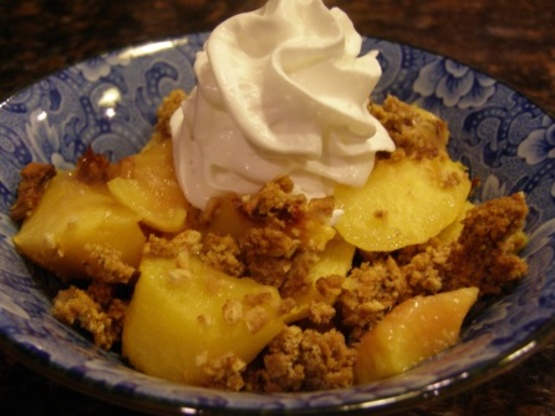 Another Weight Watcher's dessert, and each portion is only one point. This recipe makes 3 servings.

Top Review by Merlot
Ahhhh, this hit the spot! A wonderful dessert using just a few ingredients and easy to prepare. I used canned peaches. Even though I do not have to watch my weight, this is a dessert I will make over and over again because it tasted so good! Thanks again Brenda for sharing a great recipe. :-)
Preheat oven to 350.
Layer peaches in bottom of 8" square baking dish.
Mix remaining ingredients and sprinkle mixture over peach slices.
Bake 15 minutes.
Serve warm or chilled.